You have a core subscriber, and now you maybe ask how to make money from them, that
'
s exactly what I will teach you today
Everyone is increasingly using emails and that
'
s a great chance for you to learn how to make money with email marketing
You can hear someone say
"
Money in the list
"
, that means you attract people to join your list and send them a series of email and get the sale as quickly as possible. Right?,
Maybe it true. But how to use it the right way and without bombard your customer
1. Sell On Your Thank You Page
When people opt-in, they will see your thank you page, that
'
s a great chance to offer your product or service, because
they're interested in your brand, So turn these interested subscribers into customers right away.
The purpose of this
isn
'
t really to make money or to turn a Huge profit, it
'
s to simple to make some sales to recuperate some of the cost traffic, sometimes it around 0.75 percent
The idea product you offer in this phase is content that
'
s positioned as a tutorial and it
'
s relevant to what they opt-in, remember don
'
t offer the product similar or against your main product.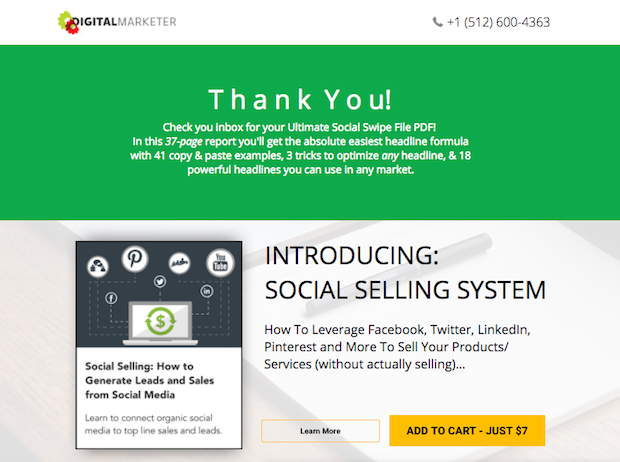 2. Provide Real Value
Send a consistent set of content to every new subscriber so they can become familiar with your writing and your company
'
s products and services.
The idea,

you should send 3-5 emails a week with only one of those emails will have anything to do with buying a product or service

There are six different ways that you can use
Promoting your company

'

s products and services
Providing additional educational content to your subscribers
Asking them to add your email address to their safe sender list
Promoting another company

'

s products as an affiliate
Highlighting existing content on your website to your new subscribers
Asking subscribers for feedback about your content and your company

'

s products.
Remember your audience need time to know who you are? what
'
re you doing? And what
'
s product you deliver?.
So do n't bombard
them with only sale email in the first time, instead of providing them a real value,
the people who know, like and trust you
–
your email subscribers will reward you handsomely for your hard work.
3. Up - selling
The hardest dollar to get people to spend with you online is the very first dollar, and the easiest dollar to get them to spend in the second and every dollar after that, when your customer has just bought a product from you, he or she is in a buying mood and is likely to make more purchases from you, so can you offer them more expensive products from you.
The travel industry report states that 48% of airline passengers and 59% of hotel guests are interested in upgrades and additional services
When a potential customer like your product, but the price make them hesitate to buy it, you can offer them a discount of this product, such as they can take off 20% the price of your product or service.
This motivates them and is seen as an opportunity not to be missed, you can create more pressure by adding a countdown that notice of expiration date


5. Sell To People Who Interested
When you know what people are interested, you get a clear idea about the products that will you offer to have the highest chance of selling.
How do we know they are interested? Lots of ways, you can create a lot of lead magnet to see what they opt-in for, example who had opted in for our Facebook Ads Jumpstart Guide, They will probably buy the Facebook Ads Success Blueprint course.
If you want to know what type of lead magnet that works well, read this
10 Lead Magnet Examples That'll Get You 300-400% More Leads


6. Remind Promotion
Before you launch your product, that is the great strategy to remind your audience what they should to do, in addition, it
'
s will remind to the person who doesn't
open your email the first time, that make sure all people perk up at the sight of special promotions and discounts anyways.
Many marketers use it to widely disseminate their promotions, and flash sold out their products within 2 hours and people went crazy
However, don't overdo promotions, people will know and recognize. Limit them to a couple of times a year
7. Cross-Selling
When users buy your product, you show them additional products that will compliment it, Like when you shop on Amazon you will find they show the additional product that comes with the product you intend to buy and it will save you more than buying each item individually.
And that help Amazon earn 35% of revenue through cross-selling.



Conclusion
Above are some tactics that help you make money from your list, it is not hard? Right, remember when you attract your customer joint your email list that
'
s just a half of war, you must build the relationship with them by providing great content, help them get a quick win and then by a politely way you ask them for apply (buy).
This is in contrast to the high-pressure sales strategy in which you primarily send a bunch of sales emails! which does not help you build relationships, and in the end remember people who buy from you because they like you, trust you and the most important they believe you have their best interested